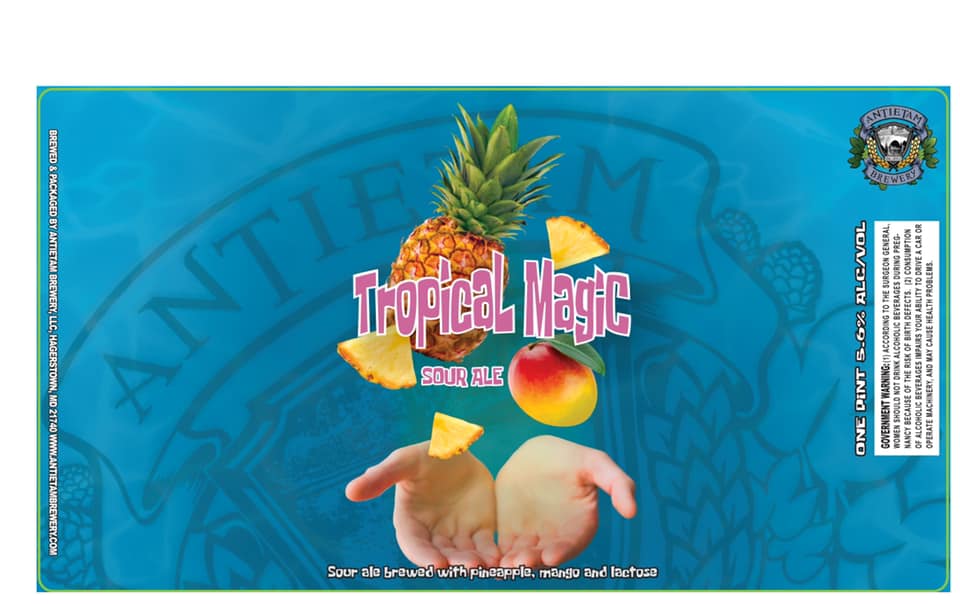 ????????Tropical Magic Sour Ale????????
Sour Ale brewed with Pineapple, Mango and Lactose.
In these trying times, flying off to a sunny, palm tree lined island is just not in the cards. So, we decided to bring the island to you. Tropical Magic is a pineapple mango sour ale that will transport you to that ideal spot in your mind where the air is warm, the waves are rolling, and work can't reach you on your cell phone. Tart and bright with a lush, candy-like finish, Tropical Magic is the perfect escape from the quarantine blues.