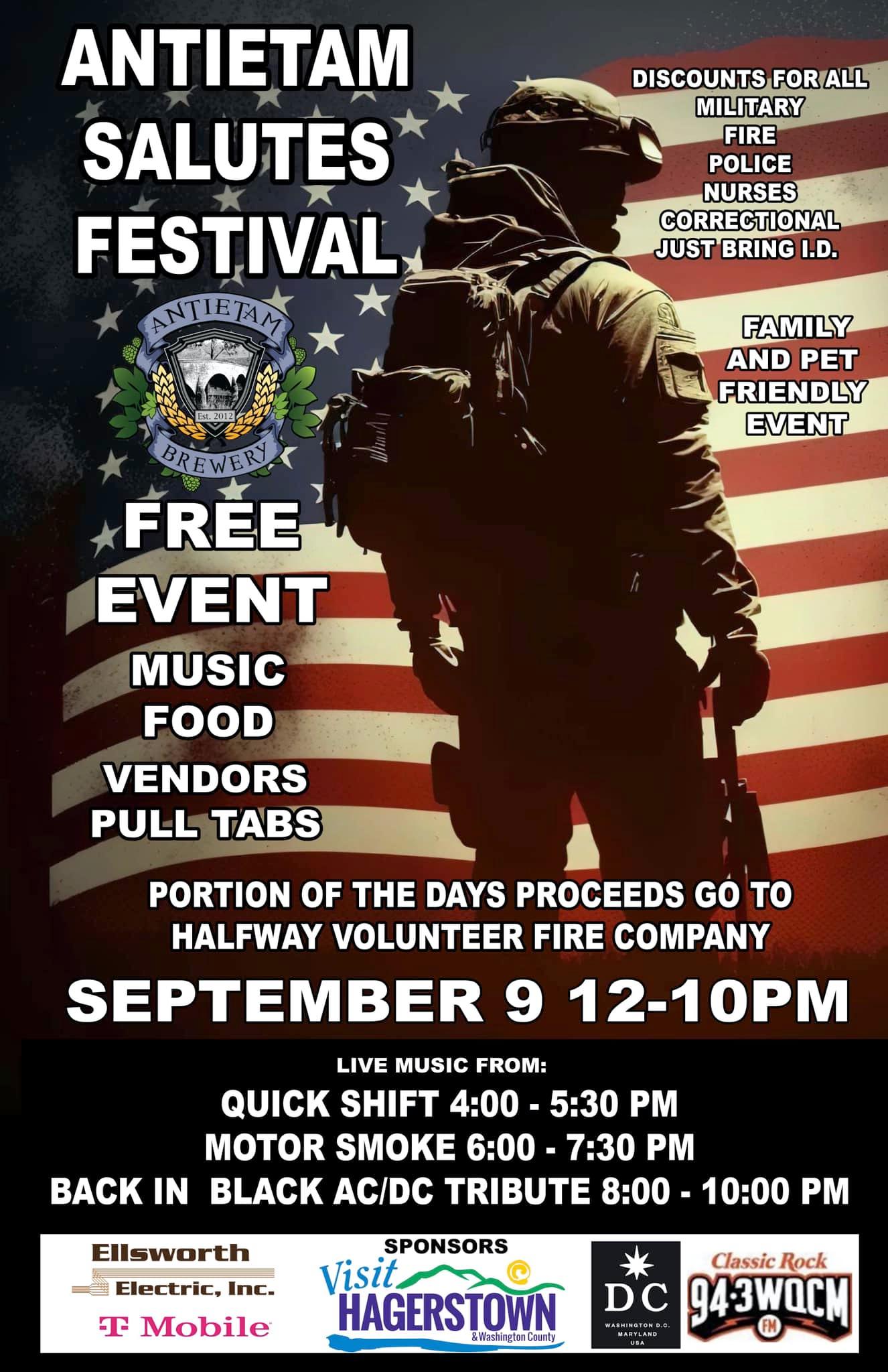 Who's ready for the third of four FREE concerts we will be having this year! We sure are! Did we mention they were Free! YES no Entry Cost to get in!
Introducing Antietam Salutes Festival!
Hosted by Antietam Brewery.
Saturday September 9th
From 12-10pm
At Antietam Brewery
140 Western Maryland parkway
Hagerstown, MD 21740
Featuring Bands
Quick Shift 4-5:30 pm
Motor Smoke 6-7:30pm
Back In Black AC/DC Tribute 8-10pm
Check the poster below for list of bands playing this FREE EVENT! You won't be disappointed in our lineup!
This event is family friendly, and open to EVERYONE.
Concert is free entry Donations are greatly appreciated at gate, enjoy everything without having to pay to get in or parking fee.