Each year, the Gettysburg Brew Fest features 150+ U.S. craft brews & ciders, produced by 50+ of the best craft breweries from Pennsylvania, the Mid-Atlantic and across the U.S. Following three-and-a-half hours of socializing with representatives from the breweries and enjoying camaraderie with their fellow "crafties"– plus the occasional cannon round firing– attendees will be entertained by some great beer-themed music and enjoy appropriate "beer cuisine" prepared by some of the region's most creative food trucks!
Find out more »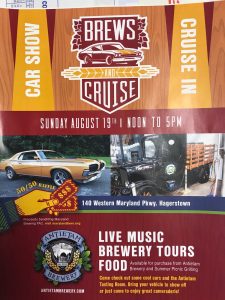 Cruise in for some great beer, and cool cars!
Find out more »

Rock with the energy of Truly outlandish to go with the energy of the car show!
Find out more »