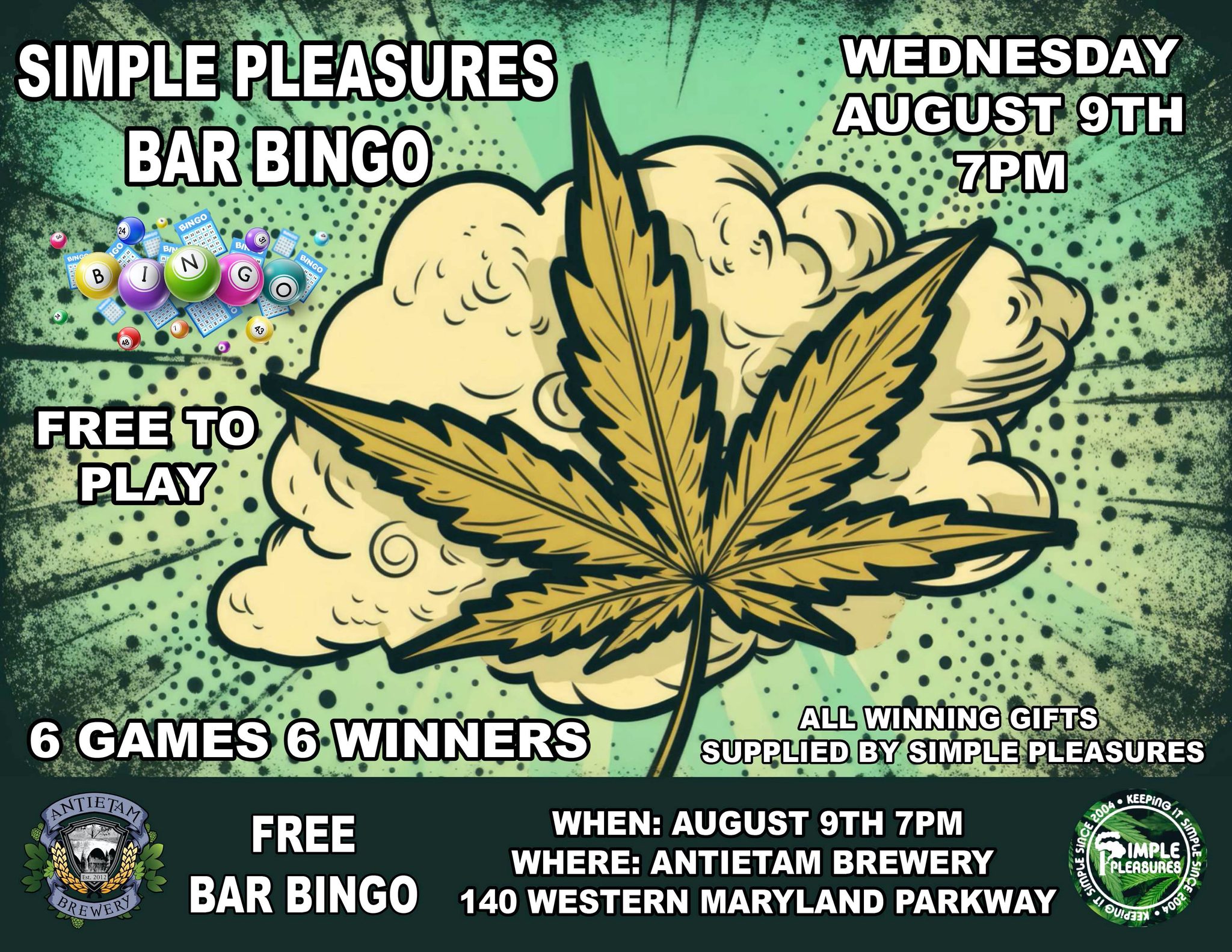 Are you ready for some bar bingo fun? Join us at Antietam Brewery on Wednesday August 9th at 7pm for a special event with our friends from Simple Pleasures smoke shop!
The best part? Bingo is free to play for everyone and all winning prizes will be supplied by Simple Pleasures smoke shop! Not only will their team be there with a booth to tell you more about their awesome products and upcoming events, but they will also have some goodies to sell during the event.
But wait, there's more! The kitchen will be open all night to satisfy your munchie cravings while you play bingo and hang out with your friends.
Don't miss out on this amazing night filled with bingo, prizes, and good food! See you there!