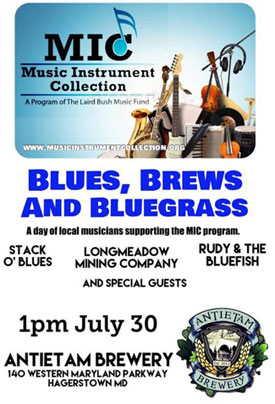 Local musicians supporting the Music Instruments Collection Program
Longmeadow Mining Company
Stack O' Blues
Rudy and the Bluefish
and lots of Featured Guests who have performed in the Tri-State area for many years.
Lots of Antietam Brewery craft beer, lots of food, lots of fun, AND a good cause!
Its a reunion!
Come enjoy! Bring your family!
Bring a chair and Let's have Fun!!