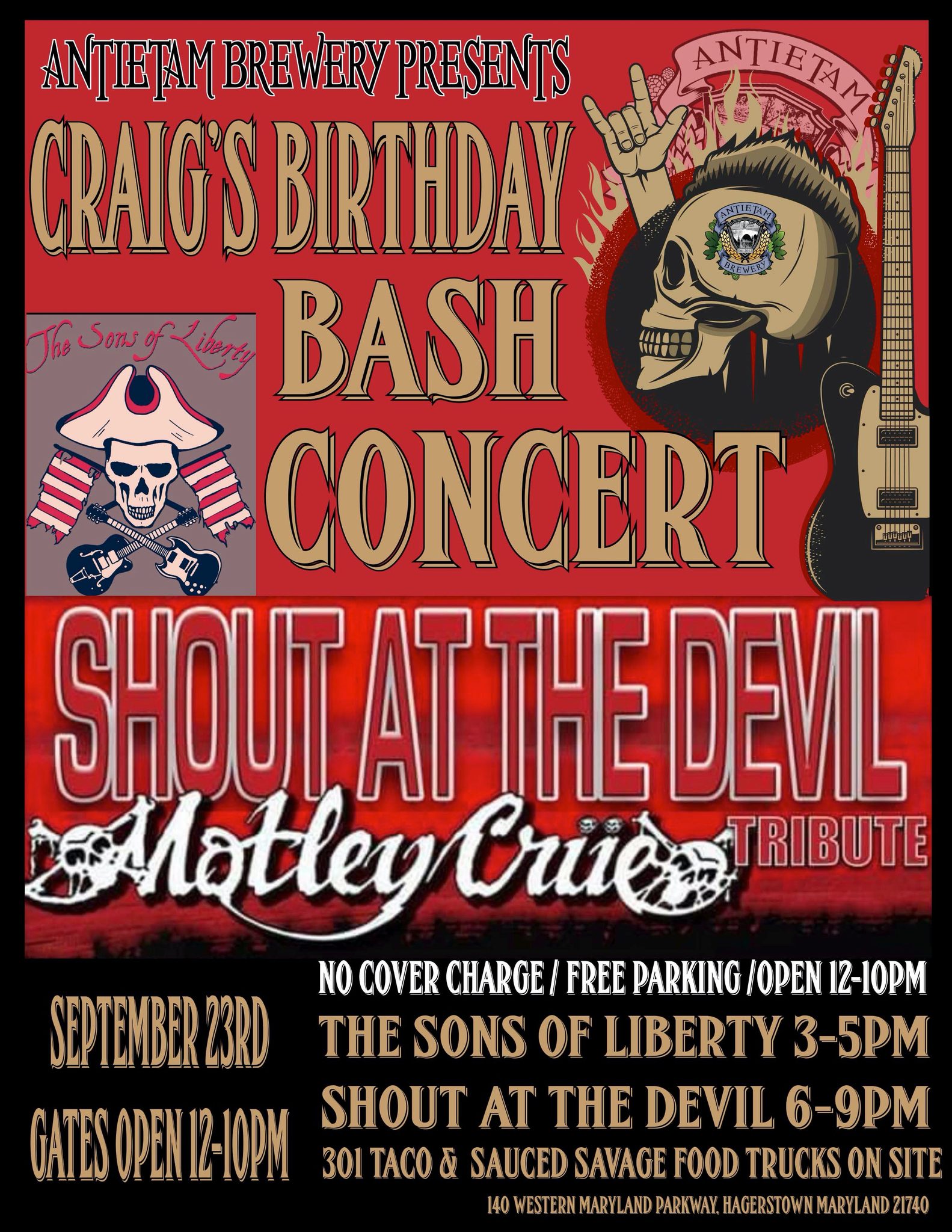 Get ready to rock and roll as we celebrate Craig's birthday bash concert on Saturday, September 23rd! The event is open to everyone, and we mean everyone! Bring your family, bring your friends, and don't forget to bring your furry friends too as the concert is pet-friendly!  The rain may limit outside activities, but not the fun!
Experience the electrifying sounds of live music from The Sons Of Liberty and Shout At The Devil Motley Crue Tribute Band! Entrance to the concert is absolutely free, and there is ample parking available at the venue.
Enjoy a fun-filled day of entertainment with a variety of vendors, exciting 50/50 raffles, and food trucks serving up delicious bites from our friends at 301 Taco and sauced savage food trucks.
Canopy spots are available for rent to rent for this event please stop into the brewery now to save your spot before it's too late $20 cash to reserve.
Join us for this amazing celebration, and let's make Craig's birthday one to remember! Don't forget to share this with your friends and family on Facebook and invite them to join in on the fun. See you there!