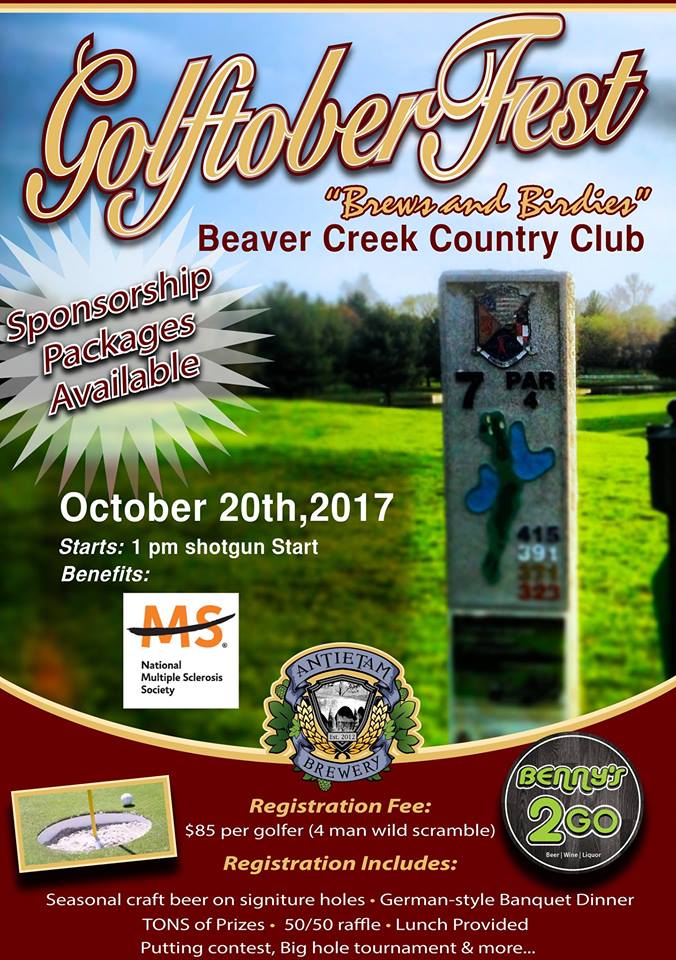 Join us for Golftoberfest at Beaver Creek Country Club on Friday October 20, starting at 1 PM!
Registration fee is $85 per golfer, 4 man wild scramble.
Included in this fee is seasonal craft beer on signature holes, German-style banquet dinner, 50/50 raffle, TONS of prizes and lots more! Don't miss out on this awesome benefit!
We'll be seein ya on the green!
**Proceeds benefit the National MS Society. For those of you who are unfamiliar, Multiple Sclerosis is a chronic, typically progressive disease involving damage to the sheaths of nerve cells in the brain and spinal cord, whose symptoms may include numbness, impairment of speech and of muscular coordination, blurred vision, and severe fatigue.**