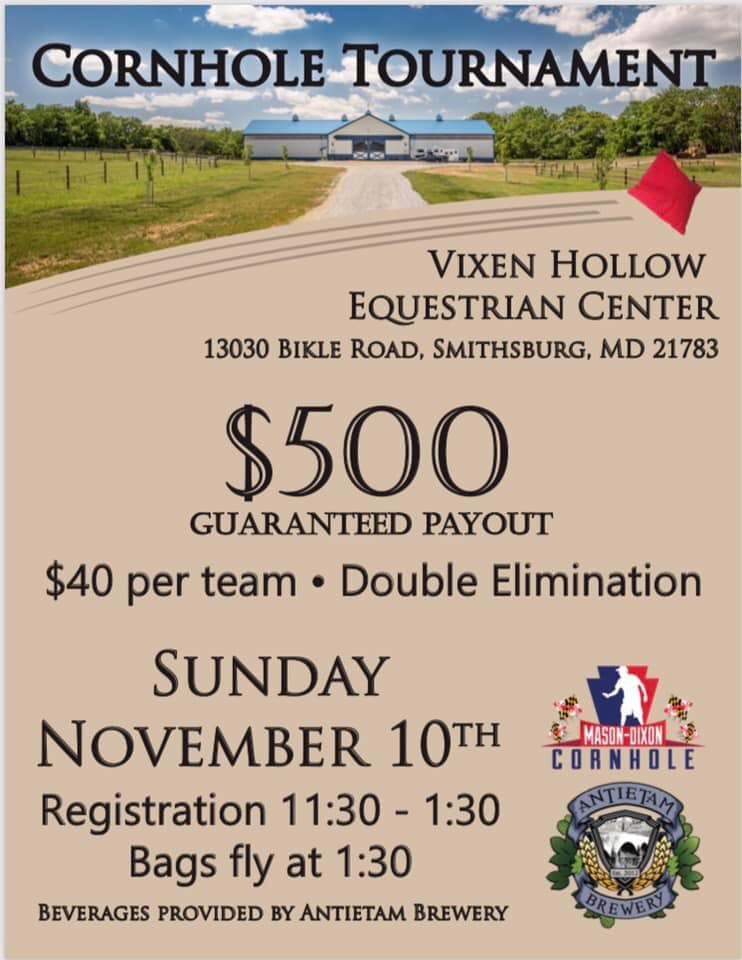 Enjoy some delicious Antietam Brewery craft beer, and join in the fun.  Just watching the action is a blast.
Come out and join us this Sunday as we help raise money for the Vixen Hollow Equestrian Center in Smithsburg, Md. $500 guaranteed cash payouts to the top 3 teams!!! You may bring your own bags that are ACL or ACO approved. We will also have bags on hand to use if you do not have your own. This is a indoor event. We hope to see you Sunday!
Tournament format will be the best 2 of 3 games in the winners bracket side and 1 game and done in the losers bracket side.
1st: $300
2nd: $150
3rd: $50