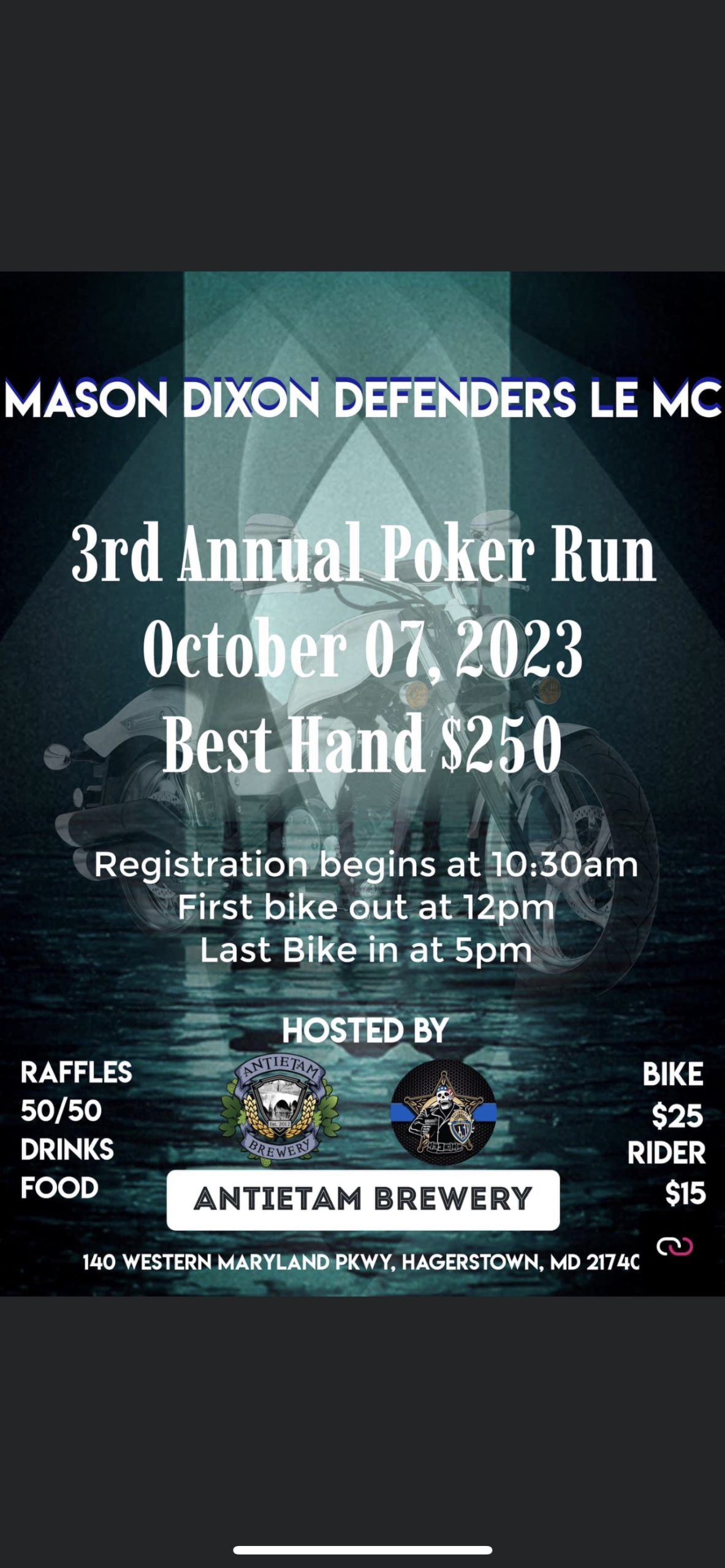 Calling all motorcycle enthusiasts! Are you looking for a fun way to support our brave first responders? Join us at Antietam Brewery on October 7th for the Mason Dixon Defenders law enforcement motorcycle club's greatest poker run yet!
Registration starts at 10:30am for only $25 per bike and $15 for riders. Get your engines roaring at 12:00pm, and hit the open road with fellow bikers for a ride you won't forget. And don't worry if you're not a seasoned pro; all riders are welcome, regardless of skill level!
Mason Dixon is proud to support the families of fallen officers and firefighters with their charity fundraiser. Draw your cards at the start and end of the ride and three stops in between. The best five-card hand wins $250! Plus, they got 50/50 and raffles throughout the day to help raise as much as they can.
So put on your leather jackets, dust off your bikes, and come support a worthy cause. There route takes you north and west from Hagerstown, through the scenic Cowan's Gap State Park, and over to Western Maryland before we make our way back to the brewery for a night of partying and good vibes.
Join the Mason Dixon Defenders on October 7th, and be part of an incredible ride for a great cause!