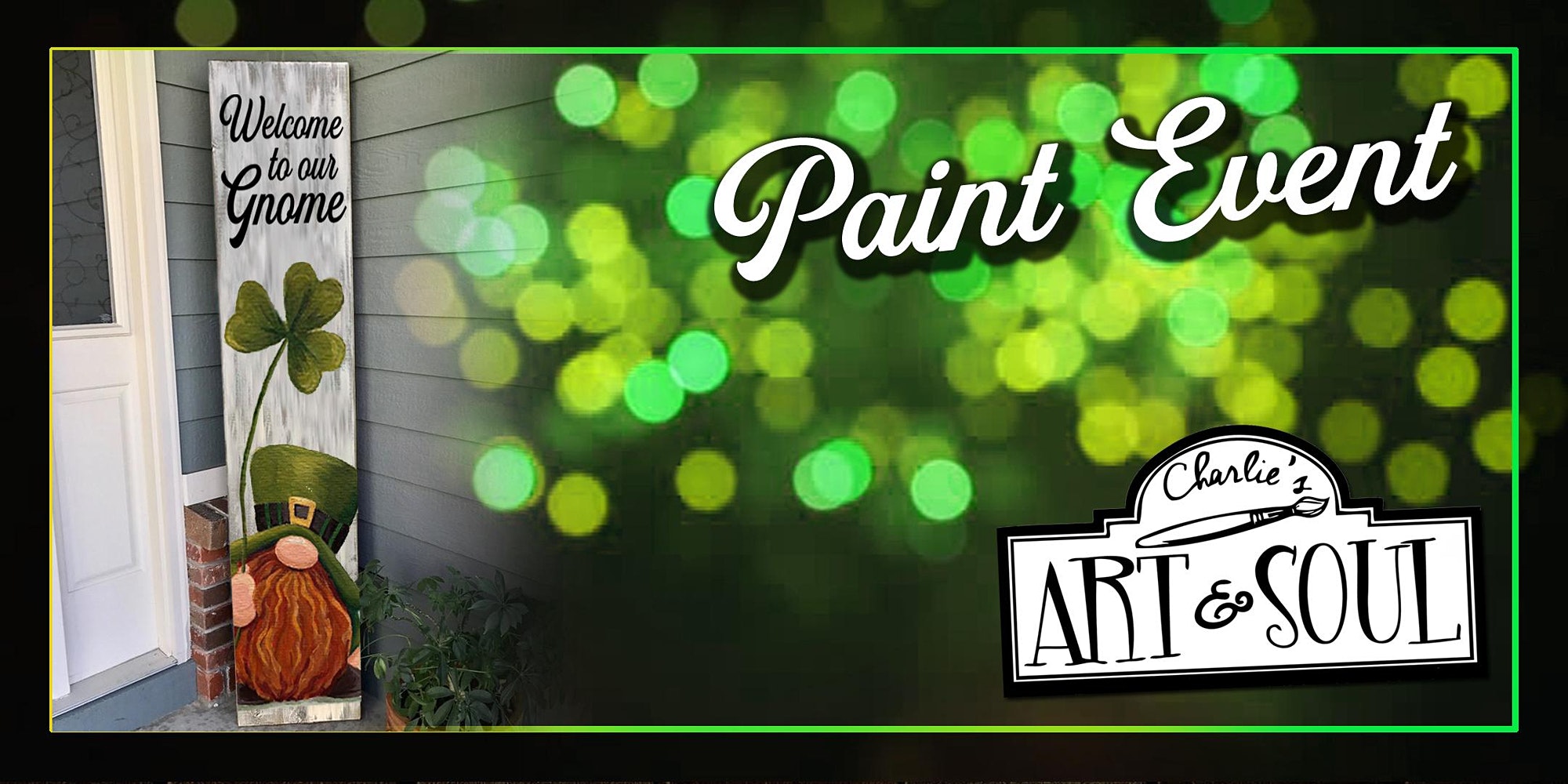 Have fun, and be creative with Charlie's Art & Soul.
Invite your friends and enjoy step-by-step instructions. You'll leave with a one-of-a-kind creation.
Come paint with us and celebrate your creativity. Pre Drawn 4 ft welcome sign, Stencil for the Welcome, 1 complementary drink per ticket, only $50.30.
Add in a few Antietam craft brews, a bit of tasty food, and you will have one of a kind sign and experience.
Signup at: https://www.eventbrite.com/e/st-patricks-gnome-4ft-welcome-sign-paint-event-tickets-255553937707?aff=efbeventtix