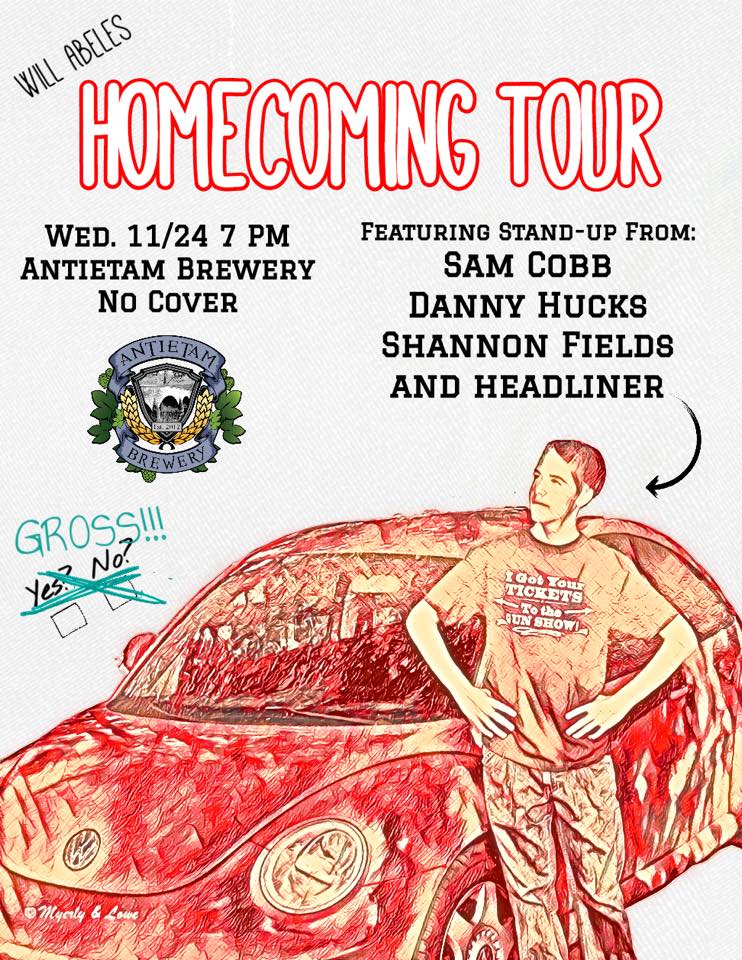 Will Abeles is coming back to good ol' Hagerstown and has put together one of his greatest shows yet!
November 24 starting at 7pm he will be bringing down the house at Antietam brewery with all his friends! What better way to start your holiday weekend.
Line up
Sam Cobb
Danny Hucks
Shannon Fields
And headliner
Will Abeles
Share this and get everyone together for some laughs, beer, and amazing food from Antietam Brewery!